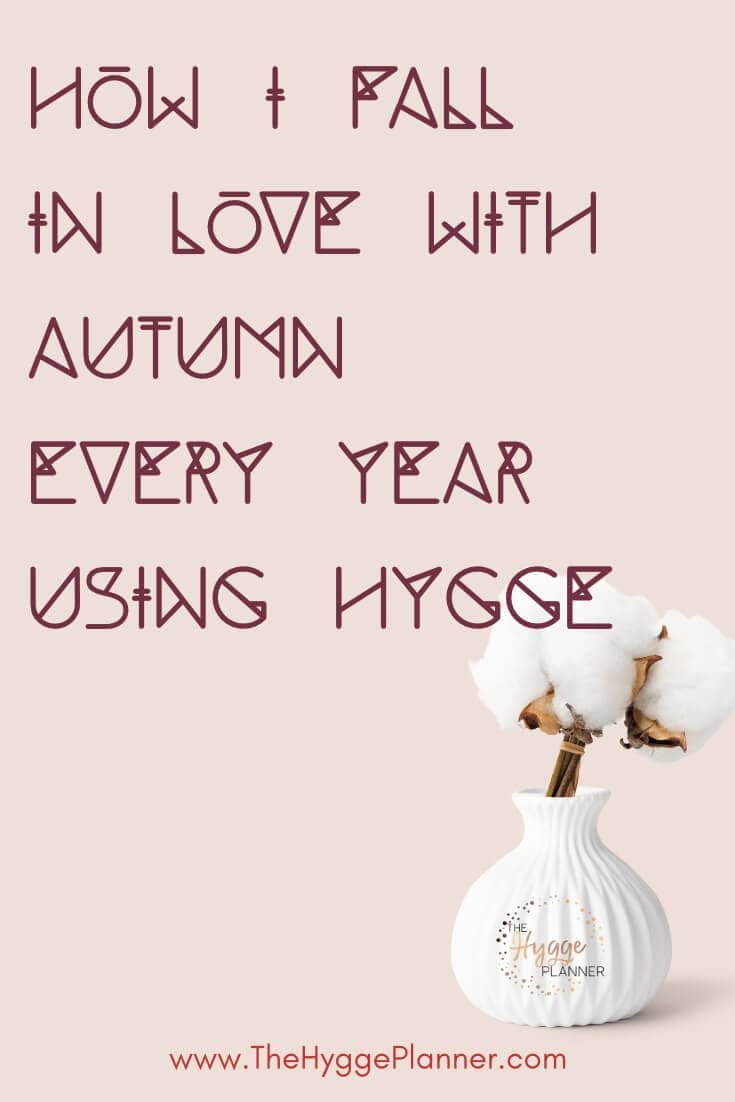 How I Fall in Love with Autumn every Year
Each year, it's the same routine…. Summer is ending and I'm rushing to my Itunes playlist to listen "Wake me up when September ends" from Green Day. I'm totally so totally in love with that song that I can't stop singing it (maybe, that's why it's always raining for a full month… I should take a closer look at this phenomenon one day… or not).
The truth is September is THE official beginning of THE HYGGE SEASON…. right after the crazy Back to School period and just before the final rush of Thanksgiving/Christmas. By the way, stay tuned, I'm working on something so Hygge for Christmas… that you'll dream to celebrate Christmas every week.
I know, I know… Hygge is a year long lifestyle but it's easier to feel it during Autumn and Winter. It's the perfect moment to be/ do/ add/ (re)discover/ implement Hygge in your life. Speaking of Autumn, to make everybody on the same pace: I'm using Autumn and Fall with no difference. Just choose the one you prefer to match your preference.
So, in today's blog post, I'm sharing with you my ideal bucket list to embrace "short daylight" days, to slow down, and to recharge. And, yes, it's family friendly and yes, it's fun even if you're single.
No Idea Whatsoever About What Hygge Is?
Therefore, you've got no clue about this Danish way of life and, maybe, you've never even heard about that Danish word.
No need to hyperventilate. nor to worry. I got your back. 😉
👉🏻 However, if you're already a Hygge fan, just skip this part and enjoy today's blog post.
Still with me?
Ok.. awesome. Time to have fun.
What's Hygge?
Let's try to clarify the word first.
💕 It's a feeling you can't buy of safety, warmth, peace, calm, contentment, and everything in between. 💕
It's a whole guide to craft a cosiness-based way of life for you AND your family based on:
🌟 cosiness,
🌟togetherness,
🌟 and uniqueness,
To me, Hygge is like a roadmap to enjoy simple pleasure, slow down, unplug, and becoming unapologetically yourself.
Want to learn more about it?
1/ Read the reviews I made at  How The Hygge Book helps me to love my own quirks
2/ Request a special invitation for #TheHyggeLounge at https://www.thehyggeplanner.com/newsletter
3/ Buy Meik Weiking's book by clicking here (Where you're buying from this link Amazon will give a percentage to WWF on your behalf. I don't earn a penny nor a compensation by any means) 
How do you pronounce it?
That's certainly something you'd like to wrap your head around (at least at some point).
Yet, truth is, no one cares how you pronounce it as long as you can experience it day in and day out.
👉🏻 In short, it's commonly admitted to be [HOO-GA].
Keep it simple and don't over complicate the process. If you don't get it the first time, no big deal.
Is there a Hygge lifestyle?
YES!! and without the shadow of a doubt.
Likewise, Hygge is more than just a list of things to do & NOT a decor.
🌷 quiet/ introvert? chances are you're already living a cosiness-based lifestyle (Hygge) without even knowing it. You can model what you're already good at enjoying that cosy, comfy, and homey feelings 24/7.
🌷 Newbie? and you'd love to implement that simple, decluttered, down to earth, ecofriendly, and comfy way of living for your family, that's doable.
In short, it's WHY I created this entire site: to provide you the tools, the resources, and the inspiration to turn your life into a cosiness-based living without adding stress. (Get a weekly dose of cosiness-based pep talk, join #TheHyggeLounge HERE)
🌟 It's one thing to know what to do… However, it's a whole new rodeo to apply or to follow through day in and day out. 
Where does Hygge come from?
Denmark (but the word itself comes for Norway). At some point, in history, Norway and Denmark were one kingdom only.
For the records:
– the first mention of Hygge is circa 1840 (which means Hygge is everything but a fad trends)
– Denmark is ranking on the top 3 of the happiest countries in the world every single year!
– the tax level in Denmark is one of the highest in the world. Yet, the citizens ARE full of happiness.
—> Who doesn't want to model what the happiest people in the world are doing to be happy, content, and joyful day in and day out?  I swear I do (so does my Great Grand Mother in her journals)
Is this only a decor for Fall & Winter?
This is a common myth I MUST bust once and for all. Danish people don't stop living 6 months of the year. They enjoy and practice Hygge ALL YEAR LONG.
As a result, they just adapt what they do. It's easier to build a snowman in winter and it's easier to hang out outside in the middle of Summer.
In other words, Hygge (cosiness-based lifestyle) works not only Fall & Winter but also in Spring and Summer.
Want a decor?  Ask a professional to set up a stage… But, you won't get better in a snap because you own a fireplace and tonnes of fairy lights.
To sum up, if beating anxiety or winter blues was that simple, everyone would be happy and you wouldn't need a medication to avoid anxiety.
(Under medication? NEVER EVER stop without a professional help. Asking for help should be your #1 priority. No shame nor guilt to seek for a better health, or a better mental clarity)
Why would you spend $$$ to revamp your living room to look like a country living magazine cover? Want to show off on Instagram?
Having a cosiness-based lifestyle is NOT a popularity contest. No mandatory list of items to buy.
The fact is, Hygge happens in a Moroccan house, a contemporary penthouse, a cottage close to the sea, a tiny house, a small apartment that looks like a boudoir, or a fancy super modern house.
Eh… you're done with the introduction.
Want to dive deeper?
– request your invitation for #TheHyggeLounge: visit this link
– support our work on Ko-Fi (your $3 donation helps us to reach our goals) Go to the show room
– check our workbook to craft a cosiness-based way of life for your family in 7 days Save your copy NOW
– download our 108 Done for You ideas to practice Hygge as a family (when there's no free time for brainstorm) HERE
Step 1: Close up Summer properly
Don't get me wrong, this coffee talk is NOT turning into a woo-woo chant to the Moon… Yet, it's true that each season has its essentials and you, obviously, won't use your swimming pool when it's -5°C outside.
So, at the end of each season, I take some time (usually a weekend) to:
– toss what I don't need any more
– clean the backyard
– clean the garage or the storage
– say goodbye to long days of sunbathing
Special mention to the Barbeque (you'll discover why next month with a very easy yummy recipe…), clean it and, if you can, keep it somewhere in the backyard to enjoy it even when it's getting cold.
When I was living in Montreal, I was used to doing this with close friends. It was a perfect excuse to meet each other, to remember last Summer, and to celebrate Autumn arrival. I called it our " See you soon Party". We gathered 2 or 3 friends for a last summer picnic, the last outdoor volleyball party…
To me, you can love Autumn if you're still whining about the sunny days that just went away. It's ok to rant about the cold weather or to make plans for the next Summer… But being able to appreciate what every season brings to us is a real blessing.
Step 2: Get your "Love Autumn" essentials ready
I'm sure you've all you need to feel Hygge and you're already familiar with the concept of "Hygge Essentials" but, just in case, you're a newbie or you'd like a little reminder. When Autumn is knocking at your door, you'd like to have near you:
a warm blanket (the chunky type or any comfy blanket you enjoy)
soy wax candle preferably unscented to avoid internal pollution (or a good lamp)
warm socks
essential oils to pour into water and warm (try my special Autumn mix: 10 drops of cinnamon + 15 drops of orange) Don't let the kids or the pets playing with essential oils
some chocolate
your favourite mug 
a journal
some books (cooking books are my favourite during this season)
movies/ DVD/music
crafts to play with (knitting, sewing, stitching, crocheting, embroidering, scrapbooking…)
Don't get me wrong, you DON'T have to get all these essentials in place to love a Hygge Autumn. I'm just giving the biggest list possible so you can mix and match, choose what appeals you and, even, add items I didn't think of.
Hygge is not about a list of strict rules to live by, it could be turned into a meaningful lifestyle where you are comfortable being yourself, doing what you love.
Step 3: Create your own Autumn bucket list
(or grab the Freebie I've made especially for you with 21 activities to have fun this Fall)
Disclaimer: I know it could be harder to spend time outside (it's raining more and more often… at least 2 days/ week where I live) but if you're lucky to get some sun, Autumn is outstanding to enjoy Nature and/or outdoor activities.
You'll find below 13 activities to have fun this Autumn (most of them are kid-friendly). Nevertheless, if one activity or the other seems odd for you, don't do it… Choose another one or make your own bucket list.
#1 Walk in the park/ forest to hear leaves crackling under the feet
#2 Pick apples in a local farm
#3 Pick pumpkins in a local farm
#4 Game boards/ Play cards
#5 Decorate home with fairy lights
#6 Host a chocolate contest
#7 Plan a book-a-thon
#8 Knit a scarf/ gloves/ socks
#9 Cook something with pumpkin
#10 Organize an indoor picnic (I love making chicken sandwiches with homemade bread)
#11 If you have a bonfire, go crazy with Smores
#12 Create a Hyggecrog to read books near a window (some pillows and a warm blanket close to a window is perfectly acceptable)
#13 Spend a moment looking at the rain
I've added 8 more activities in the FREE downloadable bucket list just below. When you give me your email address, you'll be redirected immediately to your gift in a separate window.
Let's wrap up!
In this blog "I love Autumn" post, I share with you my 3-step recipe to fall in love with Autumn each and every year. It's as easy as: clean/get ready/have fun.
Autumn is the ideal season to discover Hygge as long as you keep in mind that there's no rule to feel Hygge. You'll know it when you'll be living it. Don't put too much pressure on your shoulders, try what you love, see how you feel and repeat…
You've enjoyed our last Coffee Talk? You can share it with your friends on social media, pin the images or subscribe to our waiting list to get exclusive access and a chance to receive more freebies all year long.
See you on our next Coffee Talk! Until then, keep it hygge! & Love Autumn
Tips are always appreciated but never mandatory. Share your love for The Hygge Planner, visit 👇🏻
✨Goodies you're too smart to miss✨