Dated 30-Day Planner
Immediate access through printable PDF
– If you can't stand planners where mani & pedi are the only activities you can list…
– If dealing with a full year upfront gives you anxiety attacks…
– If you want to feel free to beat at your own drum…
– If you want an all in one planner with equal amount of structure & freedom spaces…
THEN look no further:  
The 30- Day Hygge Planner Is Made For You
With an everyday cosiness guide, appointment calendar, memory book, meal planner, Me Time reminder, & confidence log all in one undated planner, you got all YOU need to create a lifestyle that cares for you (NOT the other way around).
Dated & Immediate Access through PDF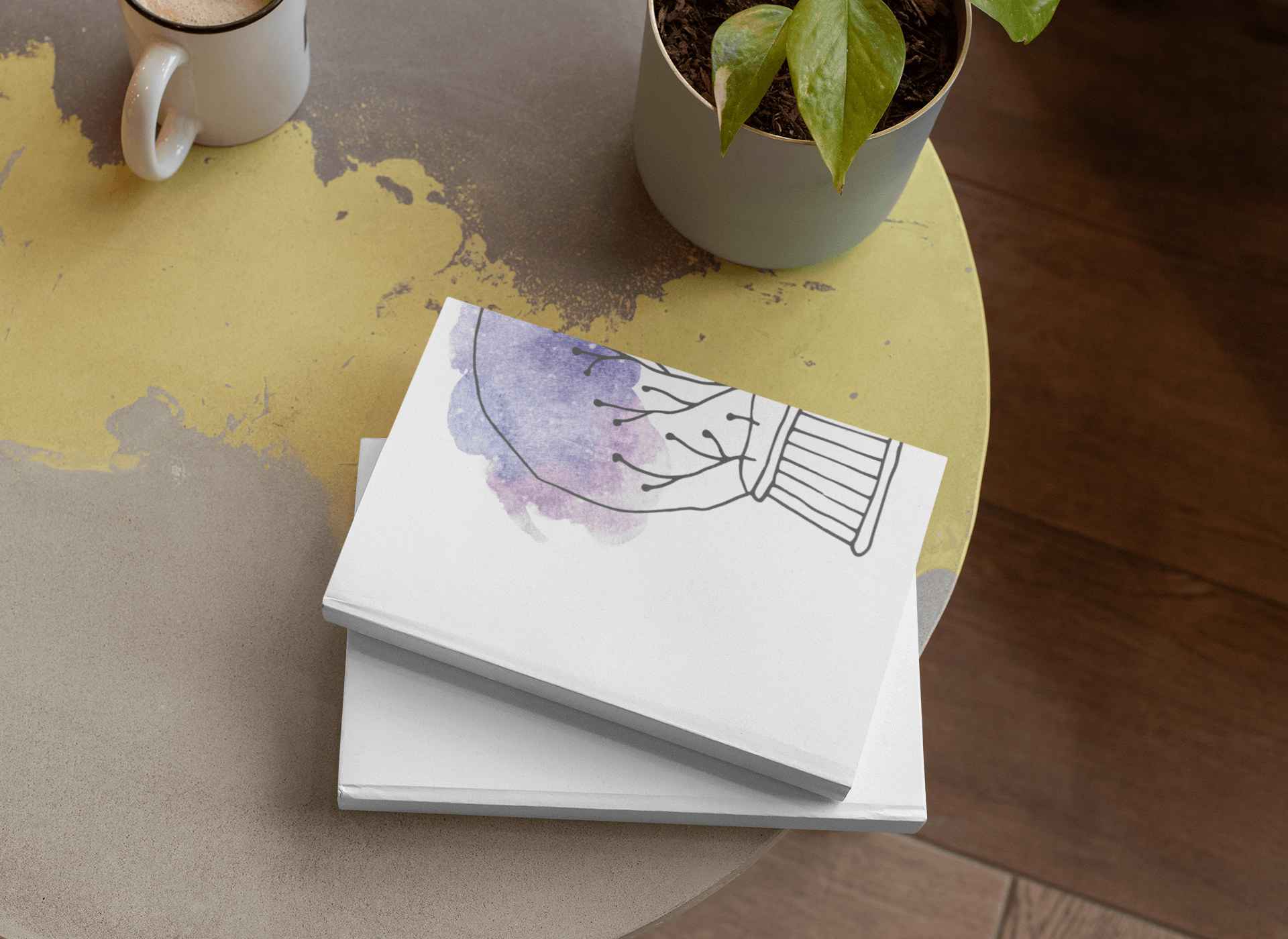 Sounds familiar?
"Don't be so quiet. Speak more. Introvert people are loser. They're worthless."
"That's not mainstream. You shouldn't speak about that. Follow the herd, it's easier."
or worse, the "well thought friends" who repeat all day long the same ol' crap like:
"Get out of your comfort zone!"
"There's a silver lining in everything."
"You should be over it by now… You're so weak."
"I need you to listen to me but, sorry not sorry, I have no time for you."
You know what? Screw them all!
Your life. Your rules. You way of being unapologetically you.
Yes, it's damn hard to see that you have no real friend or support.
Yes, it's painful to feel lonely & worthless.
Yes, it takes a huge amount of courage to say "STOP" but you can do it.
You're meant to be a limited edition, to take your decisions freely. You're not a carbon copy of Kim K or any other "Famous" gurus out there. You're meant to be you.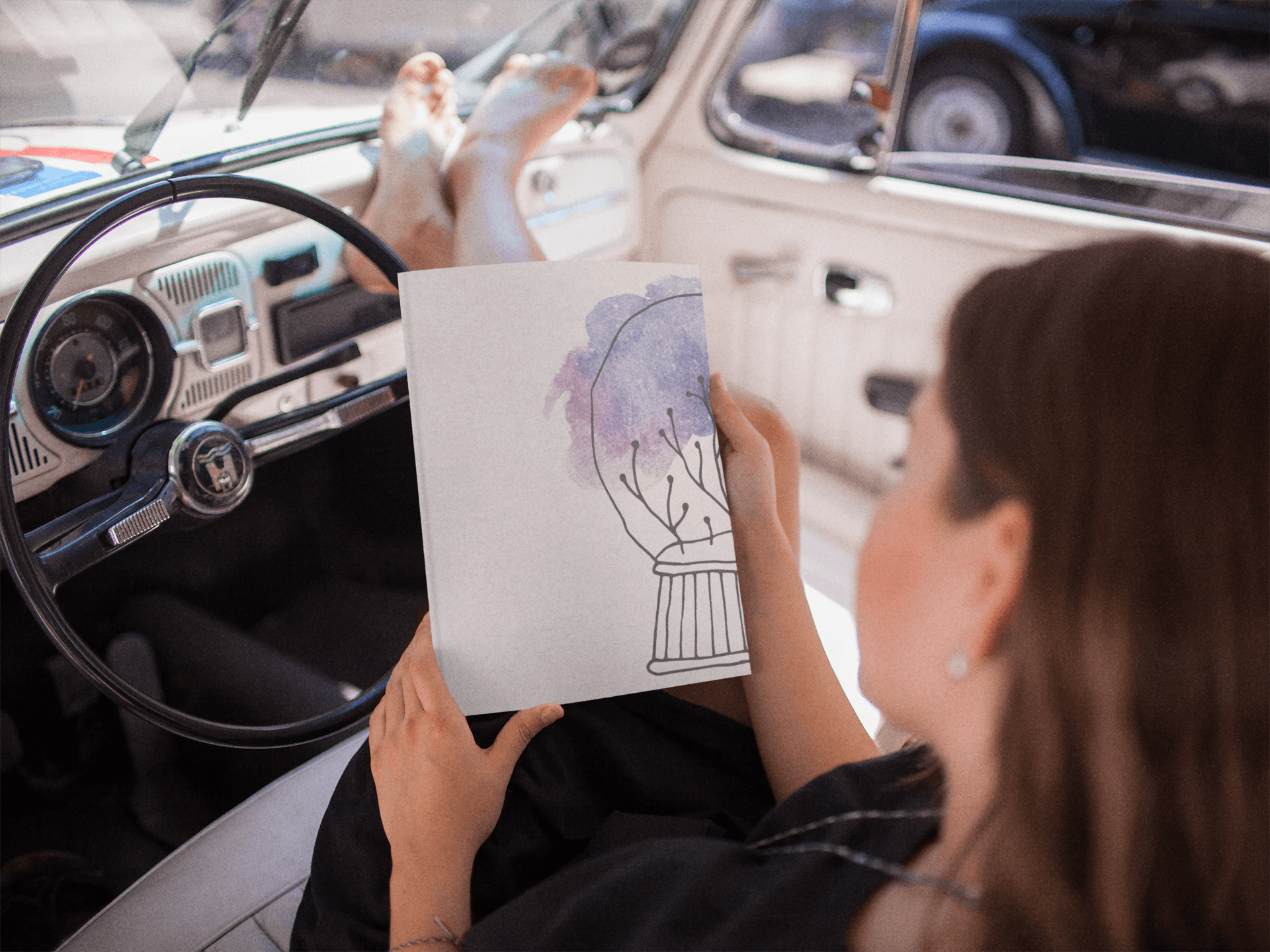 What are the benefits of the 30-day Hygge Planner?
The Hygge Planner is your permission slip to:
💮  Curate/create a lifestyle that reflects your needs (and not what others want you to do)
💮  Stack up your wins (one tiny victory at a time)
💮  Practise daily cosiness to build up rock solid confidence 
💮  Regain complete control over your schedule with this dated 30-day planner –> you start when you want
💮  Slow down & unwind with daily reminder
💮  Keep track of the good memories/ meaningful moment through journaling/ scrapbooking
💮 Cultivate calmness & cosiness through all-in-one / at a glance weekly view
💮  Save money (goodbye notebooks for meal planner, journal, grocery lists, perso & pro notepads, easy to lose sticky notes)
💮  Cultivate a healthy sense of pride, contentement, cosiness, and hominess through a chosen lifestyle.
It's the antidote to fast-paced living  that carries the feeling of cozy days, the richness of a cocoa by candlelight, the smell of freshly baked cinnamon rolls, or the savor of a french vanilla coffee with you 24/7. 
Monthly views from The Hygge Planner
Walkthrough your new BFF
-> This is an illustration. You'll receive a PDF to print after the check out
What I feel like after using The 30-day Hygge Planner?
Even if Hygge is a feeling you can't buy, using this planner will:
💮  Help you to  assert yourself (saying "No" is a respectable choice)
💮  Set healthier boundaries with your friends and acquaintances
💮  Create a weekly schedule that supports you, your way of living, your rules
💮  Own the "as long as I harm no one, I do whatever the eff I want"
💮  Honour your creative side/ your need for alone time to recharge in solitude
💮  Reduce scatterbrained/ overwhelmed feelings to always do more/ hustle more
💮  Be aware of how you use your time
💮  Feel a lot less guilty for slowing down, staying away from social drama
💮  Be more confident about the path you want to follow (one day at a time)
When in doubt, rely on your Comfort Zone
Slow down with custom reminders inspired by Hygge
Weekly layout from The Hygge Planner
24-hour time frame every day
A praise for all the night shifters, early roosters, and night owls around.
HOTD (Hygge Of The Day)
Get a daily reminder to slow down, and embrace a sweet moment every day.
Weekly Focus
Move the needle to make your dream comes true with laser focused actions.
Budget/ Savings
Keep your finances under control smoothly
Lean Layout + Extra Dotted Pages
Enough space to manage your daily schedule. 
Full Size (8,5 x 11 in)
It'll fit in your purse/school bag/ luggage.
6 Months at a glance
Stay ahead of your planning or use one page per Human in your house.
Cosiness Kit
 Ever felt blue? Soothe your mood & cheer you up.
Comfort Zone Builder
Stack up your wins, success, skills, and talents (so you can get over the fear of the first step)
Brainstorm & Follow up
Craft plan, and keep up the lifestyle you want with curated templates.No motivation needed.
Weekly Quote & Tips
Find inspiration and creativity with tips, quotes, and doodles.
Grocery Lists
Organize your next trip to the grocery easily
✨ Made by a Misfit/ Maven/ Mystic
–> Because you deserve tools designed for YOUR personality
✨ ONE 🌳 planted for EVERY purchase
 –> Thank you for supporting our Planet.      
– the unheard quiet
– the rising rebel
– the misunderstood introvert
–> the precious soul that wears his/ her heart at the sleeves and wants to feel accepted, free, happy to follow his/her own rules as long as he/she harms no one.
–> the courageous one who picks up the phone at 3 am to support a friend, who takes care of stray dogs/ cats 
–> the heartbroken soul who deserves to be respected for his/her way of living. Judgement free.
– the untamed one who looks for a way to slow down, stay away from drama, find inner calmness, and enjoy simple pleasures.
Who this planner is NOT for?
– the naysayers
– the "follow the herd" fashionista
– the overnight guru fan
– the fad trends follower
– the quick fix, scammer, hoax addict
– the "I must be right, I'm extrovert"
– the "I must spread mean comments because I'm afraid of your calmness, strength, and inner peace"
What Makes The Hygge Planner So Unique
Based on Comfort Zone
Treat your Comfort Zone as the track record of all your previous victories = your inner compass
Daily Practice of Cosiness
Gently put yourself first by taking a moment every day to enjoy cosiness (inspired by the Danish art of Hygge)
Promote Calm & Safety
Nurture a sense of hominess where you can daydream, ground yourself, & tap into your natural wisdom 
Build Up & Strengthen Confidence
Promote a healthy feeling of confidence to trust your intuition
Seasonal Living
Embrace the simple pleasures of every season (whether it's for activities, eating, Me Time)
Slow Down & Unplug
Take control of your time & gently detox from social media to spend more time outdoors.
Tame Self Sabotage
Make your mental health a priority by planning your life around comfort zone & cosiness.
Make Dream Come True
Craft, plan, & take action on your long lasting dreams so they become true one tiny step at a time
Hej! I'm the Founder of The Hygge Planner
Purdey is the Founder of The Hygge Planner, an online community supporting on breaking free from fad trends, mainstream BS so they can love their quirks & build a rock solid confidence. She's also the founder of Purdey Penrose, where she shares more resources.
Spiritually sensitive Empath, writer, speaker, and tarot reader, her CPR Signature Method has inspired hundreds in using undated planners to create a lifestyle packed with Hygge (= cosy, comfy, & safe).
The Hygge Planner is proudly giving back by planting trees for every purchase. To learn more https://thehyggeplanner.com/pay_it_forward/
Ever tried our products?
Take pics or make a video when you use it. You'll help to spread the word. Share them on Instagram using #TheHyggePlanner or tag  @thehyggeplanner.
--> Best of all? You'll be featured & receive incentives