Feel like a rockstar, rant, AND envision your next 12 months in ONE workbook?
Feel meh… 😢   ruminating what your life used to be 2 years ago?
Tossing & turning 1000+ times per night is your "normal"?
Got your brain racing in a hamster wheel (hint: there's not gold medal) ?
Tried ALL self-help methods and nothing worked for you?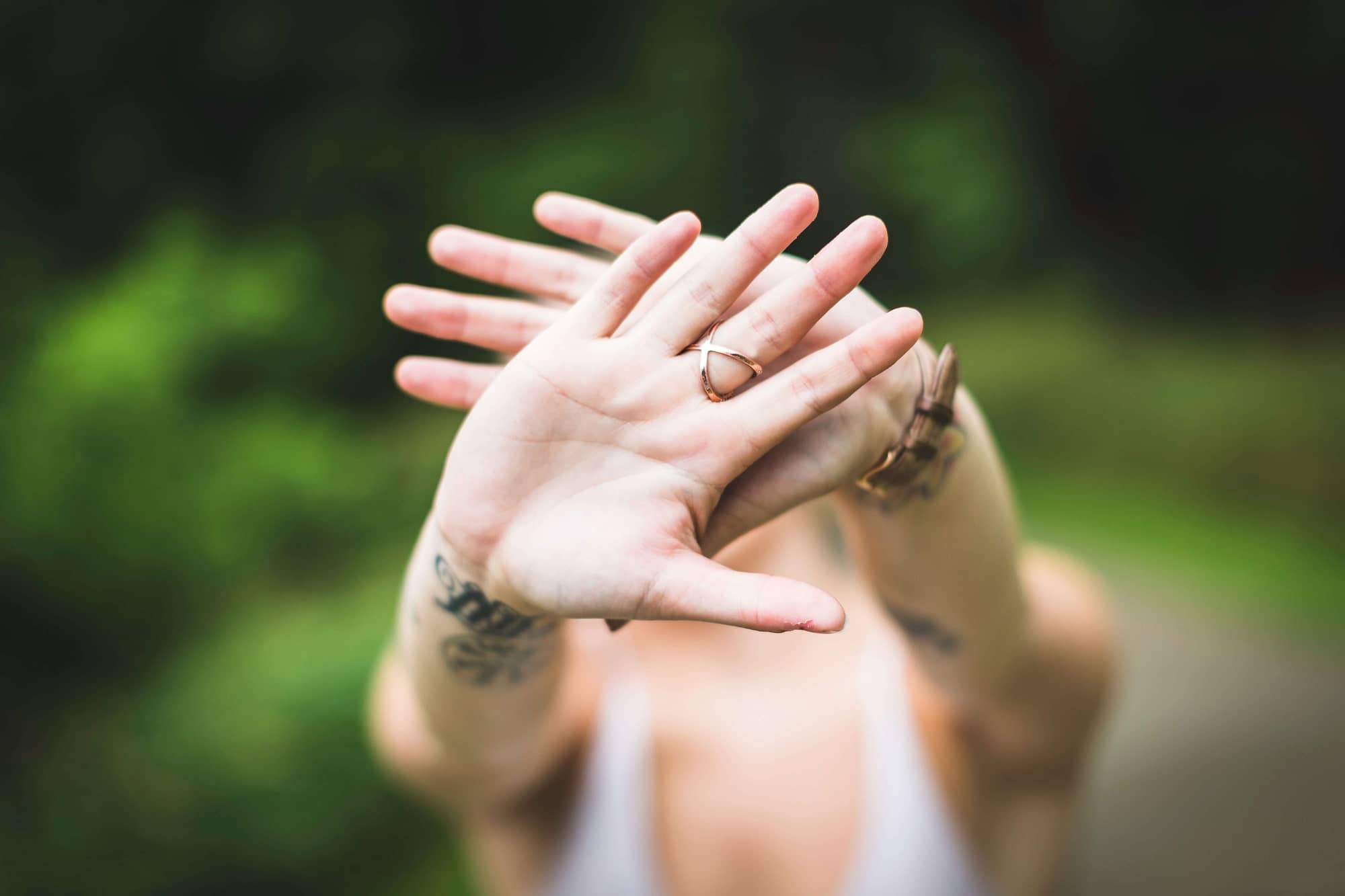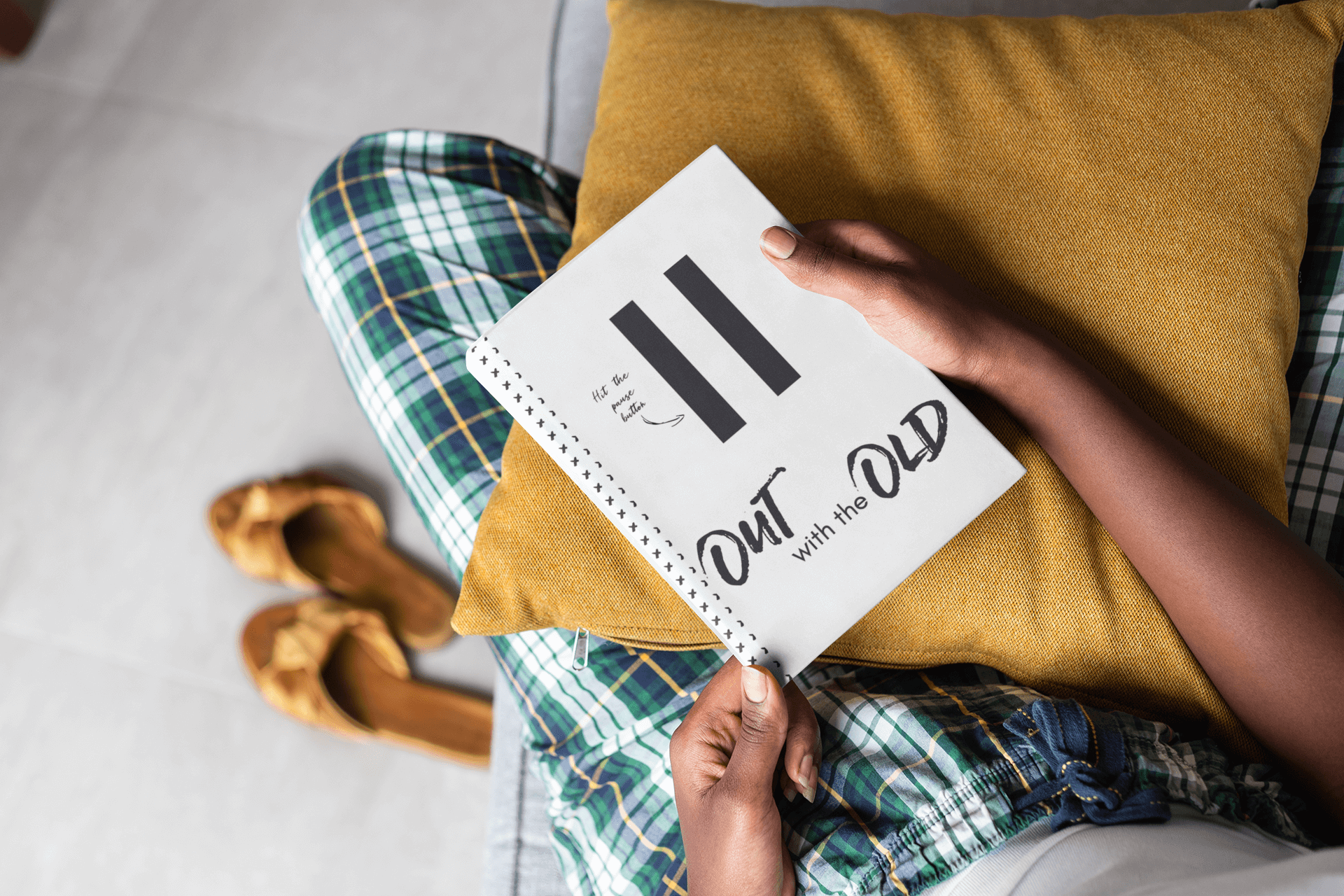 Congrats… We're about to become besties cos' I felt that way too. 
Back in 2011, right after my suicidal attempt, I experienced that dreadful pain in the heart, the recurring negative ideas, the belief you're cracked open and you're about to collapse.
Piling up pain over traumas isn't the solution.
Faking to smile when you want to cry isn't the solution.
Reading another pointless self-help book isn't the solution. 
 It's nice to have something to 'walk' me through
I love the guided sections of the Bye Bye 2020.
There is so much happening in all of our lives this year that it's nice to have something to 'walk' me through stages of thinking and reflecting in preparation for 2021
Very excited to get started
This is such a wonderful idea and something I think many people need to do to help them work through their thoughts and feelings this year.
Thank you for putting this together.
You may have no one around ATM.
Or you seek an anchor to keep you sane & safe.
Or you've been so badly hurt you need something simple & affordable to get back on track.
RESET is there for you to:
– rant/ vent/ scream/ howl
– get messy/ beat perfectionism (bye bye Marie Kondo…)
– understand WTF is going on with your emotions
–  turn your insights/ideas into a minimum viable blueprint to follow up
– promote  Me Time & calmness
– embrace Comfort Zone to tame self-doubt (for good)
RESET
is your first act of rebellion against self help guilt.
Nothing fancy, nothing crazy…
you go from letting the steam out to feeling confident about the decisions you'll honour in the next 12 months.
💥 WARNING 💥
RESET: Out with the old & in with the new for the next 12 months is the expanded, revised, & brand new version of BYE BYE 2020. More pages, more guidance, and the Masterclass is now included FREE OF CHARGE with every purchase.
Step 1: The PRINTABLE PDF Workbook
Includes ALL you need to do the work at your own pace.
-> this is a DIGITAL product
Step 2: (COMPLIMENTARY GIFT value $189) pre recorded Masterclass accessible in the PDF to:
– know your dreams,
– choose what to pursue
– stop relying on motivation to move the needle
Because it's never too early to be happy!
RESET is NOT a planner.
It's a 84-page workbook to let the steam out, mess things up, & turn decisions into reality.
Based on the Danish cosiness (Hygge) and my CPR Method©, RESET is your dateless companion, your lifestyle coach on the go, and your silent bestie when your life crashes.
Map, Plan, Follow through: that's all you need to go from 😢  to 😉 
What you'll find inside RESET:
RESET is divided into TWO parts:
– Out with the old
– In with the new
OUT WITH THE OLD
– Wrap up pages: Rant/ vent/ destroy/ scream what pissed you off during the last 12 months. Bye Felicia! 
– Self Love Check: Become your own cheerleader even if you feel there's nothing special about you (hint: you're amazing and I know it)
– Coloring Pages: because bringing fantasy IRL is a a mood booster 
– 7 Tips to cultivate confidence and calmness
– Plan B pages: learn how to adjust along the year
– Recap: to remember, adjust, and pivot as heck as you want
– Comfort Zone Builder: tame self doubt by stacking up your wins
– Hygge Day: Create your own bubble of cosiness to recharge & rest on demand
IN WITH THE NEW
– pre-recorded Masterclass
– lifetime access (I mean as long as I run The Hygge Planner)
– 90+ min 
– cliff notes included inside RESET
– WHAT YOU'LL LEARN:
* why goal setting is a catastrophe & what to do instead
* the 3 questions to ask when you choose what to pursue in your life
* how to evaluate the time you'll need and how it may fit into your schedule
* the exact process I use to break down, organize, simplify & follow through
* how to deal with self doubt and second guessing when no one supports you.
Walkthrough RESET PDF Workbook
-> this is an illustration of the PRINTABLE PDF you'll get after the check out
Ever tried our products?
Take pics or make a video when you use it. You'll help to spread the word. Share them on Instagram using #TheHyggePlanner or tag  @thehyggeplanner.
--> Best of all? You'll be featured & receive incentives
✨ Made by an Quiet Maven Alchemist for fellows
–> Because you deserve tools designed for YOUR personality
✨ ONE 🌳 planted for EVERY purchase
 –> Thank you for supporting our Planet.