Listen the episode below:
How can you spot (for sure) that Summer's coming & it's time to update your Summer Hygge kit?
Common "symptoms" look like:
– temperatures are raising
– you gave your blankets some rest for a couple of months
– you crave veggies, salads, & yummy smoothies (well, maybe not everybody… but I do no doubt)
Does it mean, you throw your Hygge by the window with the water bath? Not that fast, little ladybug. Hygge works all year long, it's only a matter of tweaking things up. 
Let's see with today's episode how you can be ahead of your cosy game & brag about it (or not… I'm not into bragging lol)
How to craft a Summer Hygge Kit you can pack up in minutes
A portable Hygge kit that fits into a bag or a backpack is probably one of the most simple/ easy to implement tip I'm sharing over and over.
Remember episode 44? I  shared how I switched from my winter hygge kit to my spring hygge kit. 
Now, it's time to go from Spring to Summer… cos' yes, Hygge happens all year long and Summer is the perfect moment to load up your mood with a healthy dose of vitamin D.
Cue: it's time to grab your pen & your paper (or to download the podcast notes below to jot down all the wisdom nuggets you'll grab while reading)
In this episode, I'll discuss:
-1: What is the best size for a Hygge kit & when to use it? 
The best size is the one that allows you to carry your Hygge kit no matter which pouch, bag, backpack, luggage, you name it… you have. 
it should be big enough to gather all you would need to tap into the hygge benefits. Just to name a few: stress release, limit overthinking, quick way to handle a burst of anxiety, need some comfort after a demanding situation, stay grounded, avoid negative self talk. 
Of course those situations are the ones where I need a quick, effective solution to feel better (but you may want to enjoy Hygge EVEN if everything is fine, great, ok, sweet in your life). 
Please don't associate Hygge ONLY to negative moments or as a cure for everything around. If you're happy with your life, hygge can bring more depth to your actual well being. 
If you need a professional help, please go and find a mental health practitioner that will provide advice & even medical support. There's NO shame to maintain a healthy mental state. 
-2: What you should put inside your Summer Hygge kit? 
That's totally up to you and it widely depends on how you're defining what Hygge is for you. 
To me Hygge is a threshold to feel calm, to tap into my intuition on demand, & to cultivate a sense of inner security.
In real life, it means I'll carry a tiny oracle, some notebooks + pens, a tissue with violet perfume, an old pic of my Mom & me when I was 2, sun screen, band aids….
(Yep, whatever I do, I keep it practical) Hello INFJ…
-3: Where should you have a Hygge kit? 
I carry one in my purse but that's not the only place I have a hygge kit. 
My Mom got hers in her car so she can experience Hygge on the go. 
My amazing assistant Juniper is keeping a Hygge kit close to her home desk (which is her workplace). 
If you go on vacation, it could be in your luggage. 
Or in your nightstand, if you find you need more cosiness & calmness at the end of the day.
Check your internal rules with your boss if you work in the corporate world so you won't have any issue. But as a rule of thumb, if it fits into a drawer, it may be a good way of having a hygge kit without breaking the rules.
4- What I have in my Summer Hygge Kit? 
I try to drink even more water during hot season so I have an insulated water bottle with me where ever I go → which means I have natural organic water flavoring if I'm bored with plain water. 
I have a bottle of bergamot or orange essential oil to boost my mood or just because the smell is incredible. -> be careful as those are photosensitive (NEVER use them on your skin during sunny seasons. It could harm you)
I keep some pics from the previous season in my kit as a reminder of the good moments. 
I update my playlist to something more boosting and uplifting. 
It's time to Rewind:
Having a Hygge kit can be as simple as a small box with a couple of items you've curated because they mean something to you.
As long as you find items that trigger your sense of cosiness and comfort, you're on the right spot.
Hi I'm Purdey.
Purdey Penrose – AKA "The Thought Provoking Tattoœd Scholar" is a writer, podcaster, & founder of Comfort Zone Rocks, an online community for Introverts to cultivate cosy slow lifestyle & turn it into unwavering confidence.
Penrose launched Comfort Zone Rocks in 2022 to help Introverts (re) discover the emotional, physical, spiritual benefits of embracing a cosy slow way of living- all while breaking free from the "name & shame" regularly associated with introversion.
Penrose is the author of COMFORT ZONE ROCKS, an anti self-help book about discovering the power of intuition, cosiness, and healthy boundaries and the host of THE HYGGE PLANNER SHOW, a bi-monthly podcast with more than 130 episodes and over 116000 downloads since 2019.
She can't live without heavy metal, has to eat Swiss chocolate or else… and is probably somewhere doodling a way to mix two unrelated topics like sushi and tarot.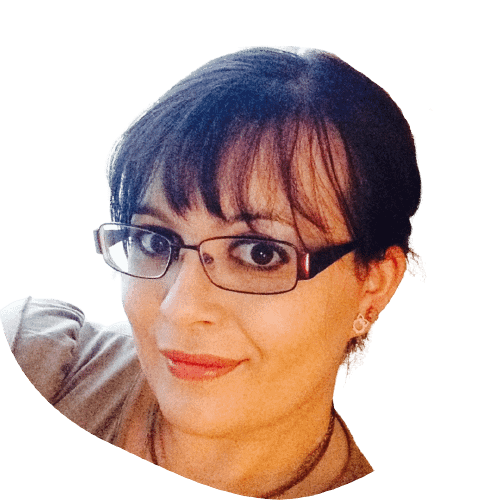 ✨Goodies you're too smart to miss✨